Diving is a unique experience anywhere. Diving in Porto Seguro is incomparable to any other underwater site you might visit.
Caribbean-like watercolor and transparency and a mesmerizing sea life filled with exotic fish and corals, can you imagine? With all that to offer, Porto Seguro, Bahia, it's a perfect place to dive.
Do you miss diving or are you considering giving it a go? Well, we wrote this especially for you.
After all, we've gathered all you must know to dive in Porto Seguro and the right places to experience it. Shall we?
What's Scuba Diving?
The Recife de Fora Marine Park is a natural reserve that makes Brazil proud. This preservation area is a stronghold of natural pools.
Among its many charms, you'll be able to see wonderful fish with unbelievable colors, besides endangered and exotic species of seaweed and mollusks. A true movie-worth scenery.
The Recife de Fora Sea is a wonderful sight, it´s color oscillates between a unique emerald green and a deep dark blue.
The navigation route between Porto Seguro city and Recife de Fora Marine Park is quite short. You'll have 40 minutes to an hour journey – depending on weather conditions – between the city and paradise, which makes scuba diving in Porto Seguro unforgettable.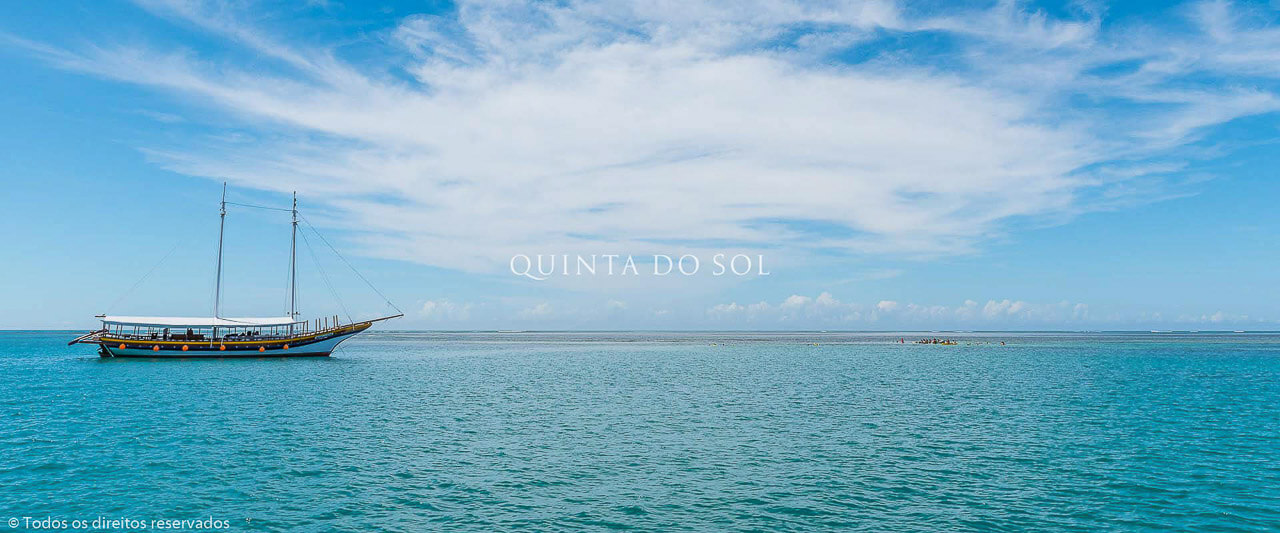 As Recife de Fora is a preservation area, a big part of it is closed for tourism. However, the area allowed to visit makes it worth it. Besides the mesmerizing sights, this area also counts on very relaxing bathing pools which attract tourists from all around the globe.
Diving in Porto Seguro can change between two disciplines. What does that mean?
Here you'll be able to practice snorkeling and scuba diving, the later being Porto Seguro's greatest summer attraction.
Would you like a quick teaser on diving into paradise? Just hit play!
Scuba Diving Tour in Porto Seguro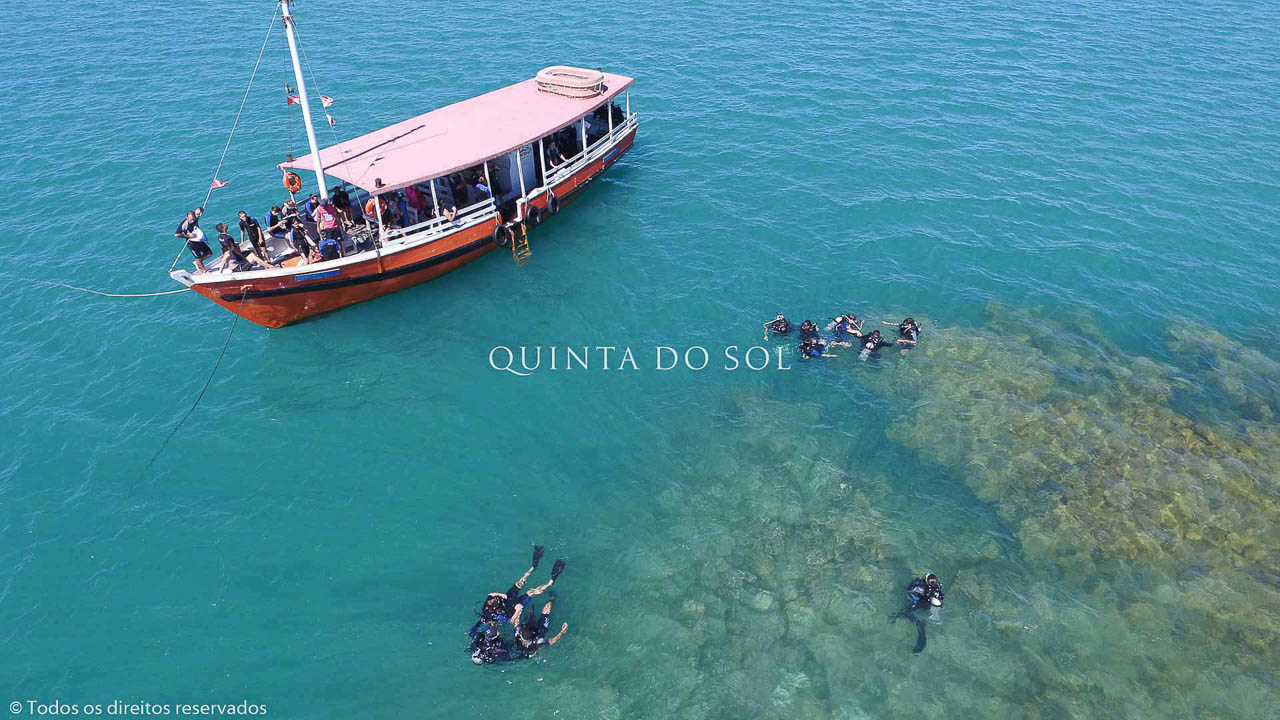 With departures around 8 am, the group will leave Porto Seguro's gorgeous Port. The excursion offers a unique sight with coconut trees and sun basically all-year-round. The boat will navigate for around 40 minutes, till the group arrives in Recife de Fora's surroundings.
What about who's trying diving for the first time? The good news is that you don't need to be a certified diver to practice it in Porto Seguro. You'll have an experienced instructor aboard helping the tourist group with anything that might be needed, including theorical lessons and basic safety procedures.
Diving is a fantastic experience and lasts all day, so it's worth to point out that there will be plenty of lunch options to choose from and enjoy it inside the boat with a mesmerizing background. Unbelievable, isn't it?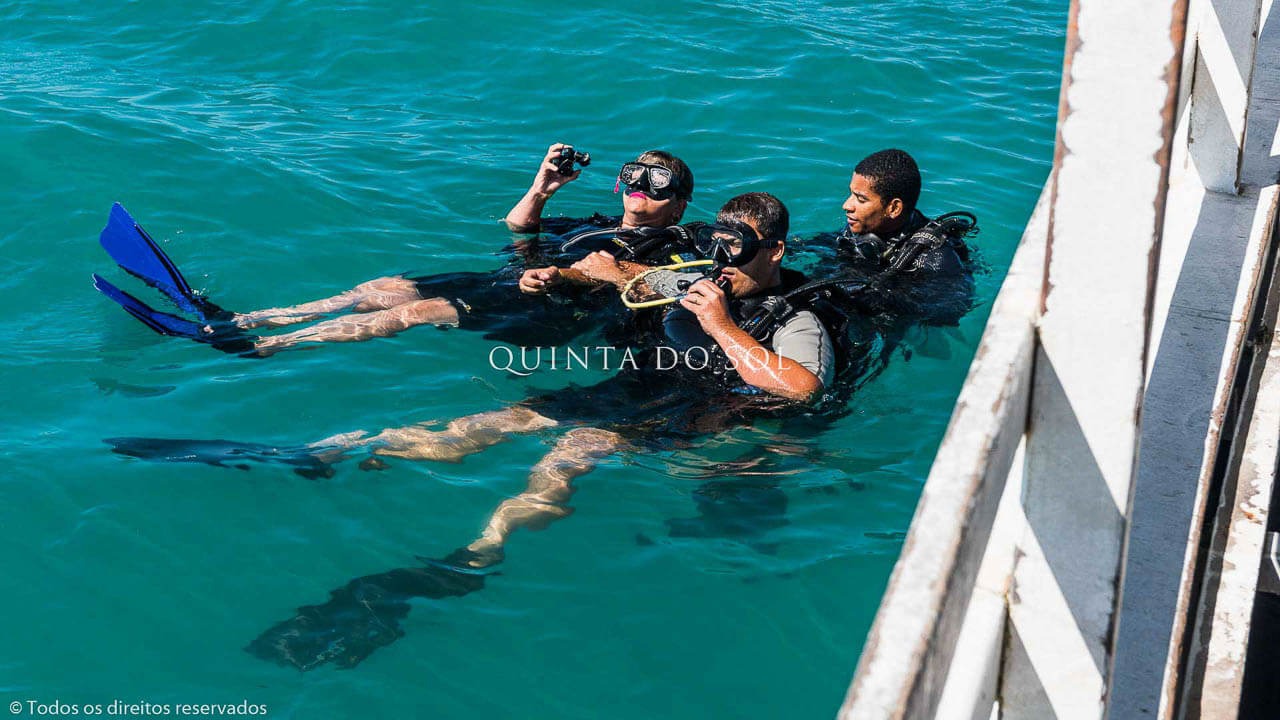 After Porto Seguro's diving experience, the tourists are brought back ashore and dropped off to their hotel.
Dive in Porto Seguro with 10% off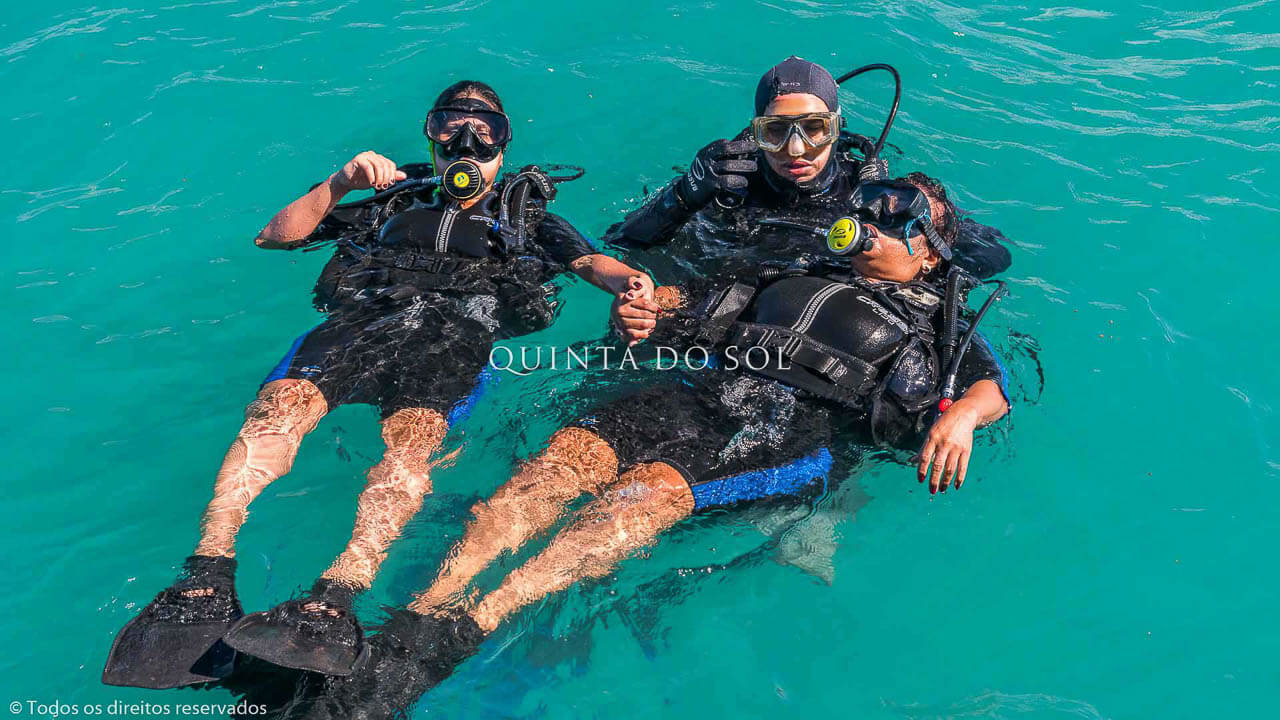 Are you interested in diving in Porto Seguro or Recife de Fora? Then wait no longer!
You can get 10% off as a guest in Quinta do Sol, and much more.
All info on dates, timetables, prices, and bookings are just a few clicks away!
Book your diving experience in Porto Seguro with us and get exclusive discounts! You wouldn't miss an opportunity like that, would you?