Imagine a place for resting, relaxing, having some adventures and enjoy the best attractions of a Aquatic Park. And all of this close to nature and about 5 km from Porto Seguro, Bahia. This place is Arraial d'Ajuda Eco Park!
It is important to highlight that is is known as Eco Park of Arraial d'Ajuda, because of the famous district located close from there.
The area is one of the biggest, best and most famous ecological aquatic parks in the entire world, and really well known in Latin America. Do you want to take a look? Check out this video!
Do you want to know if this adventure is for you? Stay with us!
Arraial d'Ajuda Eco Park Attractions
Arraial d'Ajuda Eco Park is famous due to its mind-blowing toboggans. The favorite ones are Uga-Uga and Quereimbaba.
Uga-Uga is impressive union of 8 big swimming pools with 26 metres, and Quereimbaba is formed by two toboggans in Kamikaze style with more then 15 meter os high and you can go really fast on them.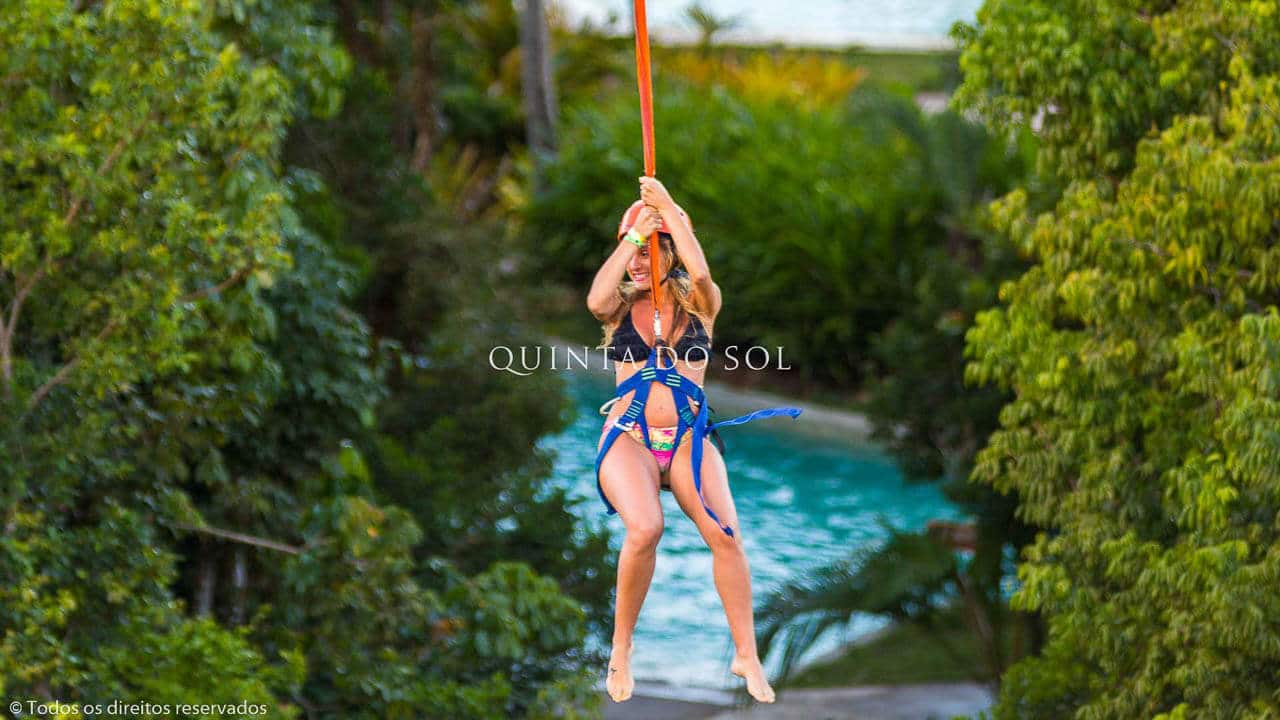 Tambau is another toboggan that should be highlighted with more than 160 meter of width. You can use floater with 3 people capacity and feel down from an impressive 17 meters high.
But there are many swimming pools to please everyone: deep, shadow, with and without waves.
It will be a big fun not only for the kids, but for the entire family. Do you want to take a closer look?
And toboggans are not the only attractions of this park, there is one exclusive swimming pool called Rio Lento (or Slow River), that has more than 400 meters of extension, with current, it is pretty much a river inside the park.
Radical attraction in Arraial d'Ajuda Eco Park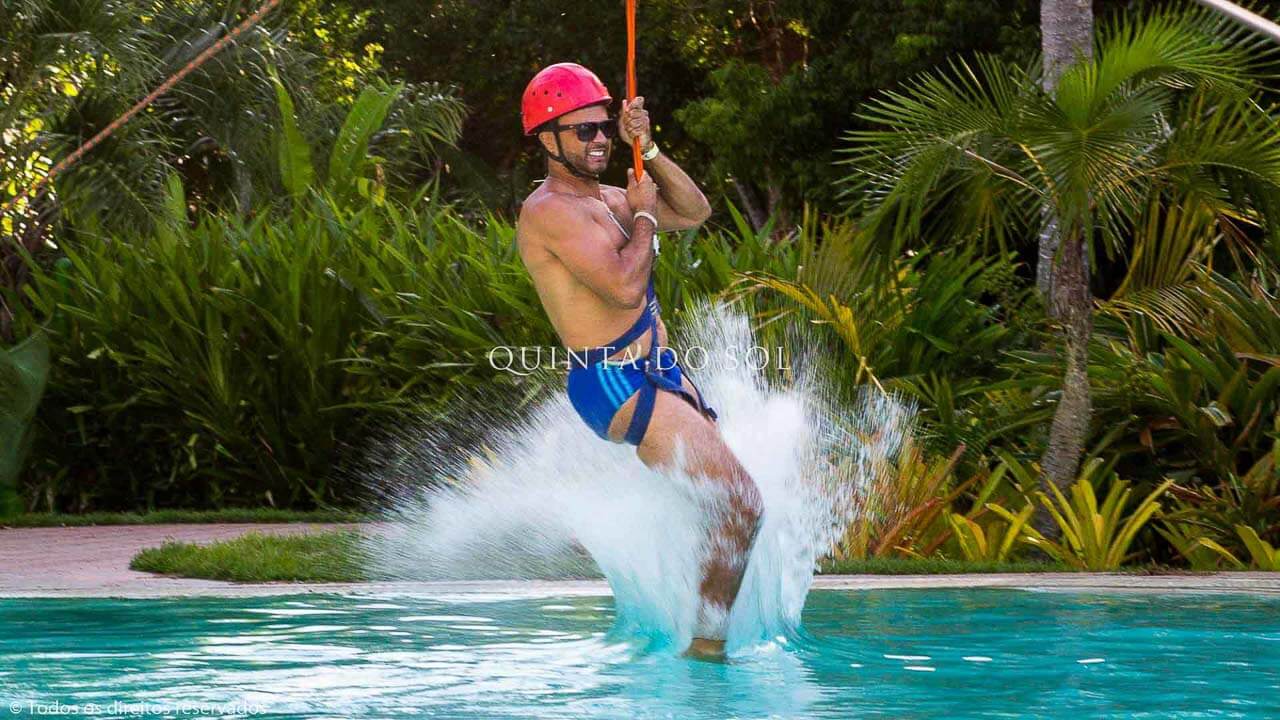 Arraial d'Ajuda Eco Park has also some radical activities that can be done close to the nature, allowing you to enjoy the sunny Bahia sky.
It has a zipline with more than 140 meters os extension and at 20 meter from the ground. The final line is a local swimming pool called Oribá Lagoon.
There is also opportunity to do tree climbing, and the place is a reference in Latin America. There are many obstacles, at 5 meter high and with 20 meters of extension. And the finish line is also in the Oribá Lagoon.
Tree clibing and a small zipline are also available for kids if they are higher than 1,30m. These activities are supervised by well trainned monitors.
If you are a big adrenaline fan and want to feel a little bit of this excitment, press play!
Arraial d'Ajuda Eco Park offers abseiling with 20 meters of amazing descent and climbing with 8 meters in heigh, both always supervised by well trained monitor.
Depending on the weather and the tide, there is also the possibility of kayaking in double or single boats, with the company of one of the instructors who are part of the Park team.
Cultural and sports atractions in Arraial d'Ajuda Eco Park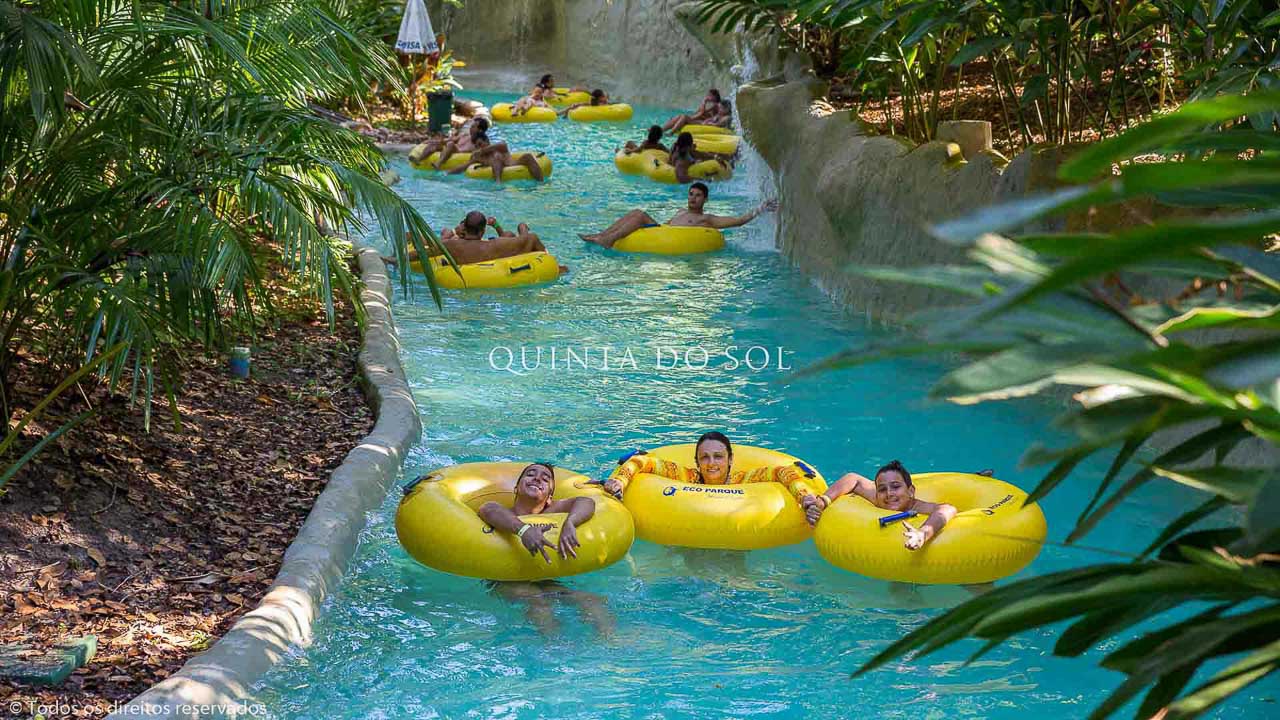 Those who are more relaxed can also enjoy the sports and cultural activities of Eco Park.
Well, the space has volleyball courts and sand football, for those who want to hit a ball with friends and family.
And why not meet new people and invite strangers to complete their team at Eco Park in Porto Seguro?
Already one of the park's most popular attractions is the Aquarium Recifal. Incidentally, visitors can meet animals that integrate the marine life of southern Bahia.
In addition, visitors observe corals and discover how these natural beauties work.
And finally, tourists can enjoy capoeira and indian dance presentations, they are oficially schedule by the park.
Everything is included in the park ticket, that does not include transport, transfer, food and drinking. You can see more details in the video!
10% of discount in Arraial d'Ajuda Eco Park tickets
And now you are feeling like packing your swmming suit and dive in Arraial d'Ajuda Eco Park!
What a good news! Because we have a sensacional news for you!
If you want to stay in our hotel you can book direct in our website, and you will win 10% of discount in this attraction and in many other incredible tours in the regions.
You will find a high quality staying and with a fantastic cost-benefit. It is time to pack, right?