Majority of peopl get excited about vaccations right? Specially if you have a amazing trip ahead. But, what about those people that do not have anything planned yet? This is the write place for your that want to know more about the best beaches in Arraial d'Ajuda. Press play and discover more about this village!
After all, who does not want to have some pleasant days surrounded but stuning nature in South of Bahia? You cannot say no to this paradise. And, I´m sure that you will find perfect attractions and activities for you! Stay with us.
The 7 Best Beaches in Arraial d'Ajuda, Bahia
We prepared a list with all information, tips and what to do in Arraial d'Ajuda during high and low season! Let's check the complete guide about Porto Seguro and Trancoso!
Pitinga Beach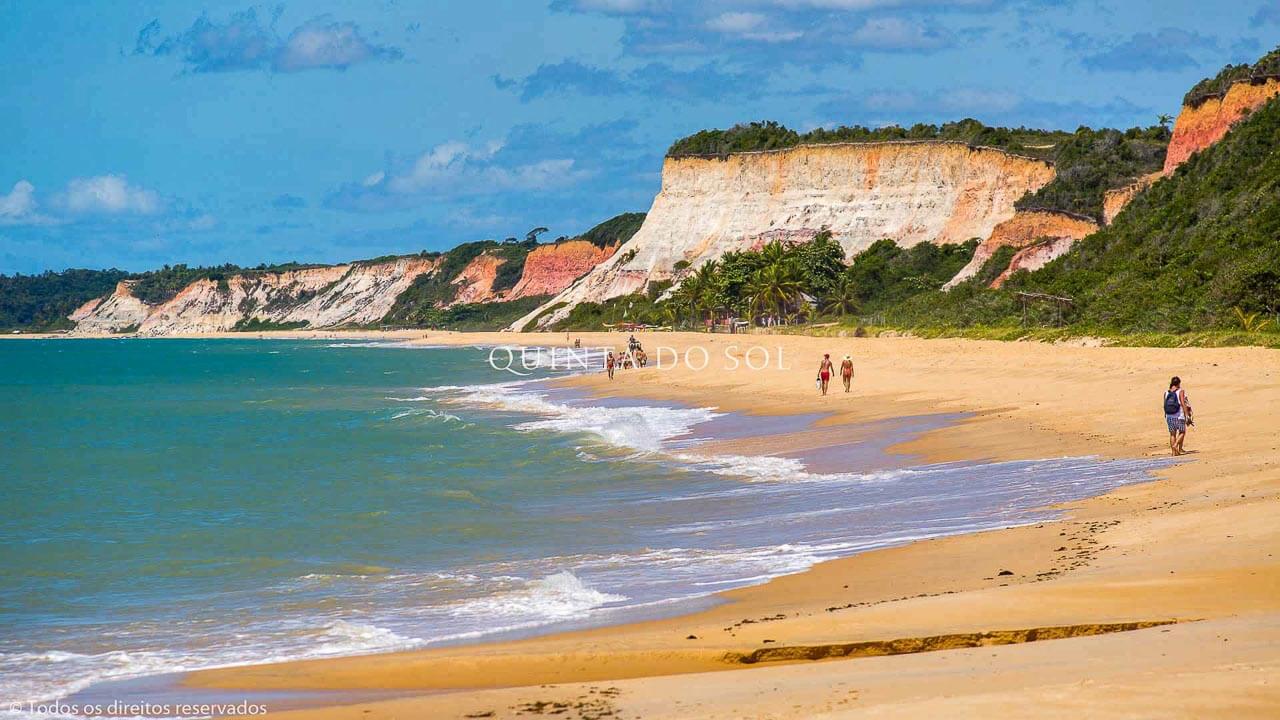 Pitinga Beach is one of the best in Arraial d'Ajuda. It is not so far from the center and you don´t neeed to take the car if you don´t want to. So is a good option for a small walking.
The sea is very calm and with small waves. There are many places to attend the tourists with chairs, tables and food. The scenario is just amazing, because you can see cliffs going in Trancoso direction.
This is definitelly and excellent place for sitting, enjoying the sun and all sea shore atmosphere from South of Bahia. Everything that you need for a perfect vaccations, right?
Taipe Beach
If you want to party and realxing from daily routine then Taipe Beach in the best one in Arraial d'a Ajuda! This place is located a little bit far from the village, about 120 minutes, in a more wild district. Detail: you will have to walk!
But you do not need to ask if it worth the effort to go there, because it does. This is because Taipe has one of the most beautiful cliffs in Bahia, that can be 50 meters high. With different colours, white, red, orange and ocher.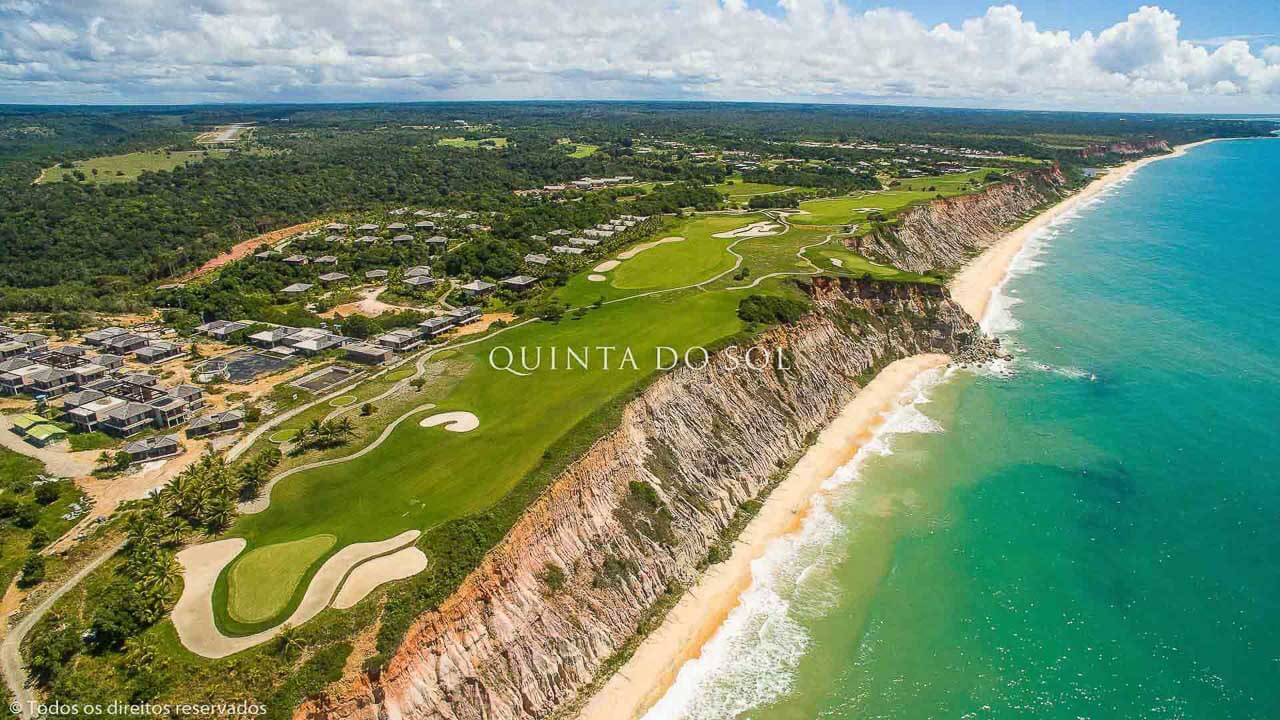 There is not much infrastructure to attend you during the way to the beach, but you will find some tends along the way selling water and some food, so you keep the journey. You may be asking if it is not possible to go by car, right? You can, but you will need to be prepared for a lot of mud and holes along the road.
And trust it or not, it can take more time going with a car or quadricycle from the village. It may take about 3 hours to pass through all of the problems in the road. Suddenly walking did not seem to bad, wight?
Mucugê Beach
As accours in other Porto Seguro Beaches, Mucugê Beach is calm, cleand and well known by the tourists. You will enjoy the white sand, blue and warm water that is great for scubadiving.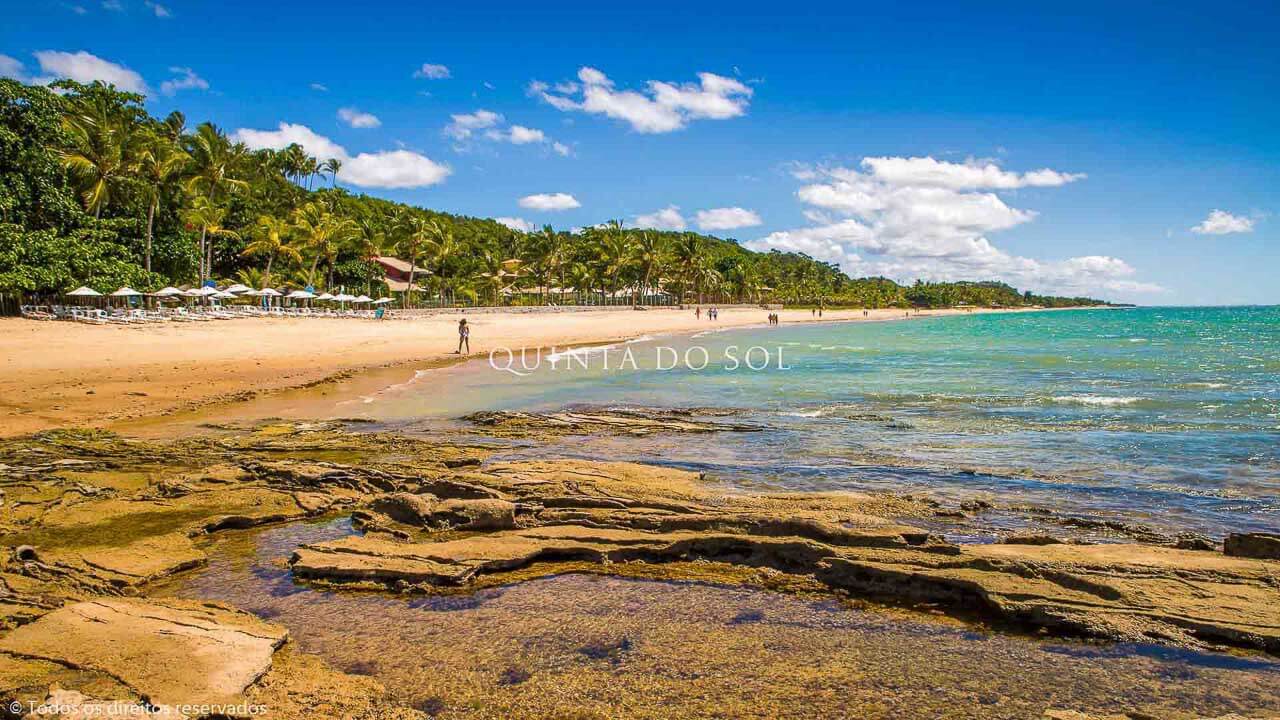 This beach is located in Porto Seguro center and is the most wanted beach by the tourists. Due to this, is recommended to arrive early and knwing that you will find a lot of excitment.
During the low tide, you will find natural pool everywhere. And the good side of this is that even the children can enjoy this beach. And the infrastructure is very well stablish to support the tourists!
Lagoa Azul Beach
Lagoa Azul (or Blue Lagoon) Beach is located between Taipe and Pitinga, and it was a big cliff. Formerly there was a lagoon that inspired the name of this beach. Nowadays it is just a muddy place dring rainy days.
And why is it interesting? A lot of people like to take a mudd bath in the white clay that can be found in the place. According to locals, this clay has therapeutical powers and serves as skin treatment.
If you are the adventure kind of people, here is possible to rend ultralights, kayak, canoe among others. Aquatic sports are a big thing in the place! This is one of the reasons why this is one of the best beaches in Arraial d'Ajuda!
Parracho Beach
What to do in Arraial d'Ajuda? If you start walking to the right side from the Mucugê beach and you will arrive in Parracho Beach. This name was inspired by the famous tend in this beach. DO you want to know this vibe?
The place is really beautiful with white sand, crystal clear water and a good infrastructure. During the high season, the tend is a big attraction with many concerts. The same happens during carnival and New Year's!
Apaga Fogo Beach
Among the best Arraial d'Ajuda beaches you will find Apaga Fogo. This beach is located on the banks of the river Buranhém and is excellent for tourists during the entire year. This is an excellent place for enjoying with your family.
During the low tide is possible to walk in the coral reefs and be enchanted byt the variety of marine life. Another unforgetable experience is to do scubadiving in the natural pools. Beside that, the water is crystal clear and extremelly clean!
Araçaipe Beach
Araçaípe Beach is located 3 km from the center and is an excellent beach for resting in Arraial d'Ajuda in Bahia. The scenario includes green and calm water, that invites you for scubadiving and amazing coral reefs.
This place is perfect for those who loves aquatic sports: snorkel, scubadiving, surfing, stand up paddle, canoing and kitesurf. Calm place and fun are guaranteed in Araçaípe.
Are you interested in packing and travelling to the best beaches of Arraial d'Ajuda, Porto Seguro and Trancoso?
Therefore, the best tip is staying in a hotel with a strategic location. Afterall, you will visit all of these beaches and attractions in regions.
If you stay with us you will be able to visit the best beaches and attractions in the regions, know more about our location here.
Before boarding in this trip, share this article with your friends and followers in social media. You may find someone to join you in this unforgetable travel.