Are you planning to travel to Arraial d'Ajuda, in Porto Seguro? Is it essential to you that the city has an exciting night life? Most likely with live music and beautiful people? So, Morocha Club is a must go nightclub.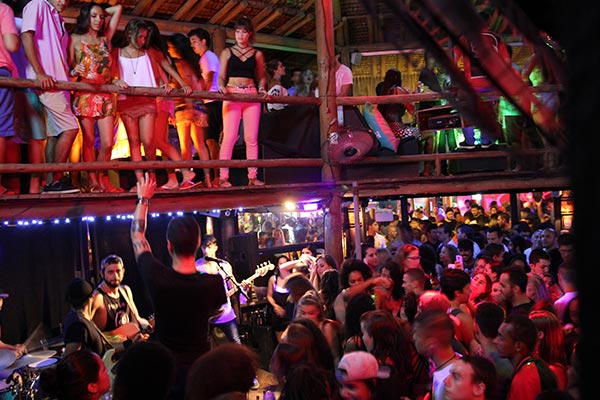 A little bit of history
The restaurant bar was created in 2001. At that time, it was very small and had just few tables and only a few stools for their clients.
Even the name of the place was different: "La Morocha Cocktail Bar".
One of the main characteristic of the place is the variety of cocktails and good music. This attracted many people to the bar.
Currently, the bar has more than 50 tables and is able to receive 800 people, live music, DJs and stand-up comedy shows. It is considered one of the main bars in Porto Seguro.
Easy access
The bar is located in the famous Rua Mucuge, which will definitely be one of your destinations during the trip. This is the most famous streets in Arraial.

In this street, you will also find the Beco das Cores. In this place, you will be able to buy some souvenirs from your trip, have a nice meal in one of the many restaurants located there, and you can still enjoy the nightlife in Morocha Club, maybe even till the sunrise.
Why Morocha Club is so special?
Are you still in doubt if worth it to visit Morocha? Well, maybe the next points will convince you about this.
Not only a bar, but also a great restaurant
There is a big variety of dishes in the menu.
You can find appetizers for everyone, from French fries till Provençal shrimps, you just need to choose your favorite.
Do you prefer some pizza? They also have. And they are sold in 2 different sizes, medium and big, just order the one of the same size of your hungry.
Do you love Mexican food? Then you can order some nachos, fajitas or burritos.
Do you like moqueca? In Morocha they also have. And these dishes are quite big and can serve 2 people easily.
Do you want to replace the energy spent during the trip? What about ordering some pasta, and they also have a good variety of sauces.
And finally, if you really like to eat some meat, they have grilled beef, fish and chicken.
Cocktails, the specialty of the bar
The high quality and diversity of cocktails was what makes Morocha Club famous.
There are many combinations, from the classic one, such as mojito and cuba libre, till exclusive creations from the bar, such as morocha secrets.
And, if you are travelling with your friends, you can order the 2 liter jar cocktail.
See, this is the perfect place to have some fun and enjoy the best cocktails in Porto Seguro.
If there is party, there is music
The bar opens at 18:30 and usually the party goes till the next day.
There is music every day, but the party goes crazy between Thursdays and Saturdays, which is the most crowded day. At Sundays the bar is closed.
If you like country songs (sertanejo), then Thursdays are your day. In the other days they play rock and electronic music.
The nightclub still has DJs and bands every week. So, the fun is guaranteed during your trip.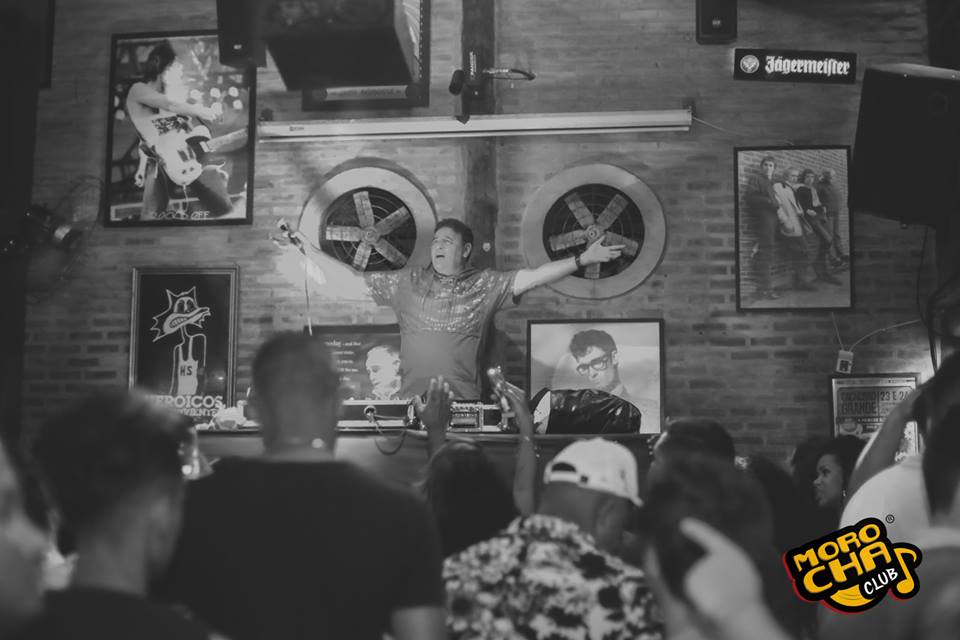 It is possible to see the program of bands and DJs in their website, which is highly recommended if you have music preferences.
Do you like thematic parties?
Morocha Club is also the best in thematic parties along the year.
Only in 2018 it had Halloween, Angels and Demons and Cabaret Party.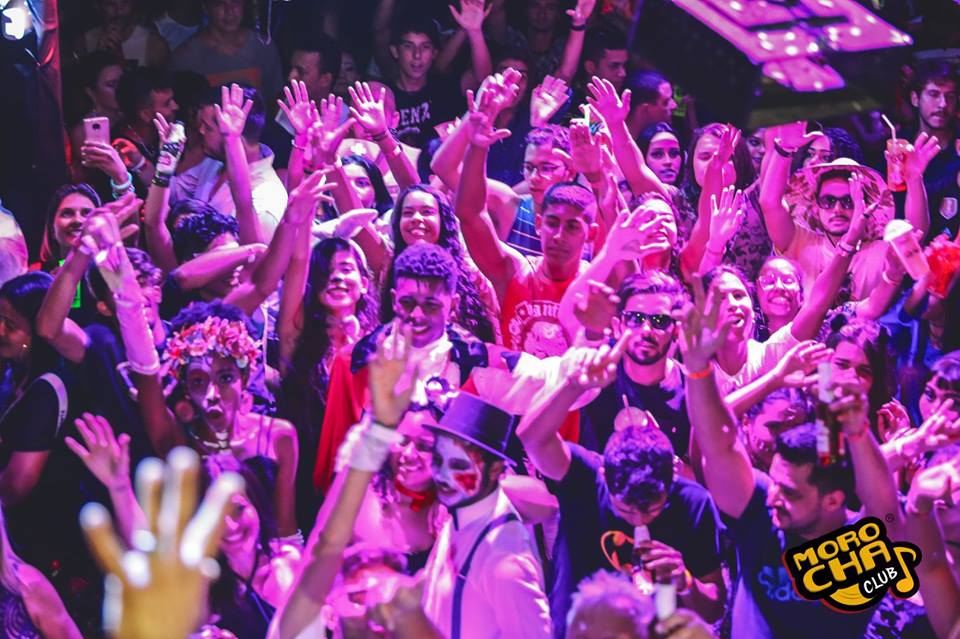 Last, but not least
Due to the big success of Morocha Club, they receive not only Brazilian tourists, but also many foreigners visit the place, so the staff also speaks English.
The bar is divided in two parts: mezzanine, which is the VIP area, and the minimum amount that you need to spend per table is R$ 500; and the bottom part, close to the stage, the minimum amount that you need to spend per table is R$ 50.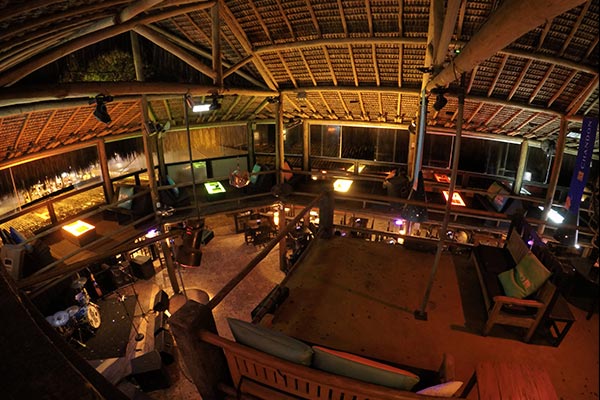 Are you celebrating your birthday during the trip? It is possible to make reservations and enjoy the party with no worries.
To conclude
Morocha Bar in Arraial d'Ajuda is a must go place for those who like to have some fun, good cocktails and not expensive prices.
It has an excellent location, making easy for tourists to arrive, and allowing you to enjoy the best of Arraial.
So, are you ready for an unforgettable and exciting night? Leave your comment and share this with your friends and enjoy the night.